I busted up laughing when I saw this and Twitter is hilariously bashing this: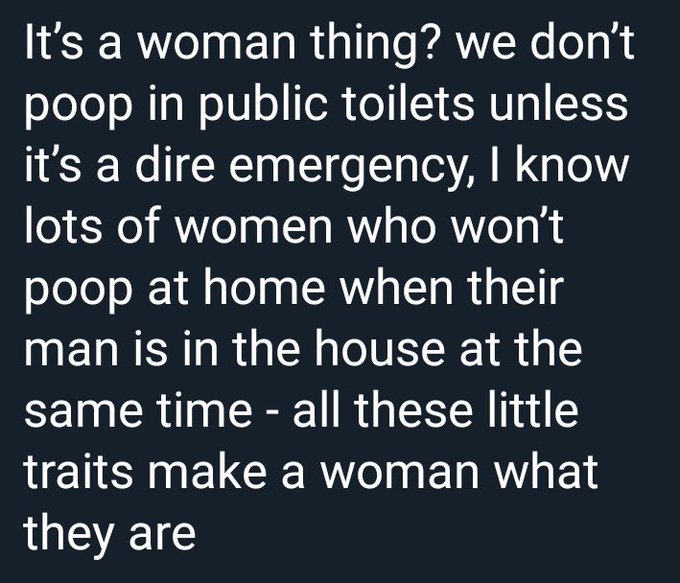 "I've barely left the house in lockdown. No wonder my wife looks strained."
"I mean, I can't speak for anyone else, but we've all been at home for 5 months now and I haven't had a single poo. Disaster could ensue if the man who watched me produce two children and nurse them knew that sometimes I poo."
"Those women must've exploded during lockdown. Rip. -- Have they been added to the COVID death tally?"
Also, i don't particularly enjoy pooping in public, no, but if I need to go, I do so.  K and I tend to announce b/c with one bathroom, we make sure the other doesn't have to pee first.