Hey ladies,
So, I am wondering if you guys could help me out and give your opinions on our menu. I am really excited, but I want to make sure there's enough food for all the heaver drinkers coming (there will be a 4 hour open bar)!
For our cocktail reception:
Vegetable/fruit display
4 passed hors d'oeuvres
Station 1: Soup
- Tomato Bisque with grilled cheese on top
- Cream of broccoli with monterey jack cheese
Station 2: Kabob
- Grilled beef tip
- Portabella mushroom
- Onion and red pepper
- Grilled sweet & sour chicken and pineapple
Station 3: Potato and vegetable
- Red bliss oven roasted & mashed yukon gold
- Green beans (should I add more veggies here?- Yes!)
- Toppings: Sour cream, chives, butter, bacon pieces and sliced olives
Station 4: Sliders
- (Beef- *added) turkey and veggie
Dessert:
- Ice cream sundae bar
- Cupcakes!
Thank you so much for looking!
Edited for XP and for clarification/add more yummy stuff!
Planning
/
Project Fit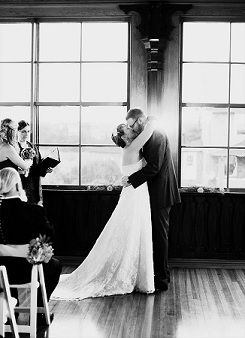 "Sounds of laughter shades of earth are ringing through my open ears inciting and inviting me"