Hello ladies! I have missed you so much! With my trip without internet and then the site going down for 2 days I was freaking out lol!
Anyways I do have a small check to report! Since me and Jen are apparently on the exact same wave length for everything wedding related I also bought luggage! Jen I laughed so hard when I read your check post! I bought it in nebraska and it is one of the really big ones. It was originally $145 but with the black friday sale and a $10 coupon it was only $39.99! Now we have 3 huge suitcases so one for FI's clothes and stuff, one for mine and one for wedding stuff!
Here is a couple pics! I put our dining room chair next to it to show the scale a bit!
O and just for kicks here is another pic of my E-ring and wedding band because I picked it up on Sunday! It looks gorgeous now that it is the right size! They look perfect together! O and FI totally hid it from me so that I won't wear it around the house
I miss it already lol!
O and one other big thing with me NWR. We got back from Nebraska sunday and I was checking all my school stuff to make sure I didn't miss anything. Well I had to write a children's book this semester for one of my classes and then they get it bound professionally like a published book. Anyways, I ended up doing a early reader chapter book about a starfish named Shaila (I'm a bit obsessed with starfish right now because of my wedding lol). Well my teacher sent me an email and said that my book was really great and that she really thinks I should try and get it published for real! PUBLISHED! Holy crap!!!! She said it like 4 times and even typed (HINT HINT) at the end of another sentence to really drive the point home. She offered to help me make a couple finishing touches before I send it out! I am like through the roof right now because I worked so hard on the book! I think I will try and get it published if she thinks it is that good!
Ok I think that is all! Glad to be back!
Our Wedding- June 15, 2012- Jamaica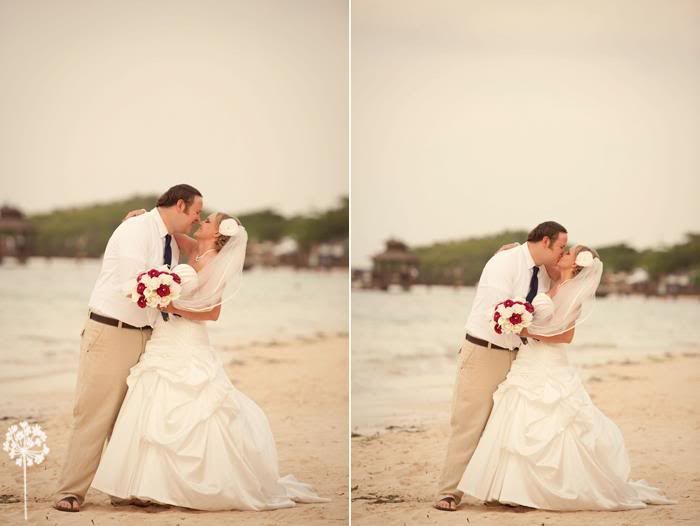 Samantha's Bio~Updated 5/15/12
DW Siggy Website