Destination Weddings
My Bustle - Why do I 2nd guess EVERYTHING!
Of course the more I think about my dress the more I worry about the decisions I made (see why I shouldn't be allowed to go anywhere alone!)

Today I am 2nd guessing my bustle.... So I need some advice!

Since my dress is sooo textured, it really was having a hard time laying right for any of the bustle styles... Part of me thinks it was the way the seamstress was holding it...but whatever..

In the end, the seamstress convinced me to go with a "train flip' style... she called it a ballroom style BUT it looks nothing like the ballroom style ones that I found on google. It really is just taking the train and flipping it under and it all ties up under the dress.

2 problems I realized with this... 1) the part that ends up potentially touching the floor is the middle of the train since the edge will be tucked under... My fear is that when I un-buslte it for my trash the dress pics the next day I will have a dirt line in the middle of my train! and 2) my dress has a scalloped lace trim... how stupid will it look with the front of my dress with a scalloped edge and the back of my dress without since it will be tucked under...

I'm trying to get over it since I know my dress will probably be bustled for 1 1/2 hours max.. BUT I can't.. and I paid $100 for it.

So what do I do? I know if I call them and tell them not to do the bustle I run the risk of them not being able to do something else since my next appt isn't till June 14th and that's barely over a week before I leave.

Do I tell them to forget it and just carry my dress around? I think if I had to go with one of the other options I'd go with the french bustle, but I'm not sure if they'd be able to do that in a week.... WHY OH WHY do I always do this to myself??
Jen's Bio ~ Updated 4/30/2012
The day I married my best friend!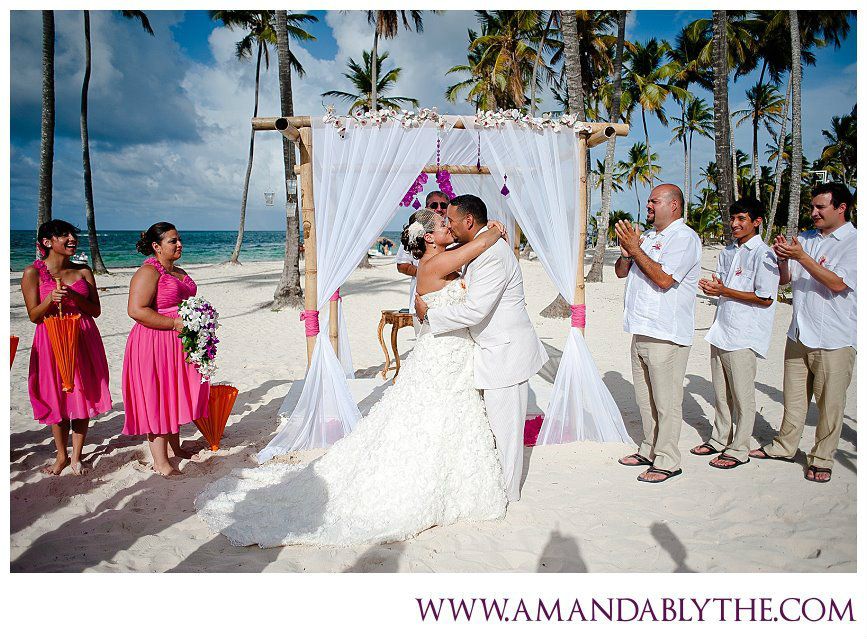 This discussion has been closed.
Choose Another Board
Search Boards