The Knottie Knot

The knottie knot was something thought up by the girls on the DW board back in 2007.

This knot is a symbol of our friendship amongst each other, as well as a good luck charm that is passed from each DW bride to another. It's nothing elaborate, but rather hand crafted token with a simple piece of rope tied in a knot. What makes the knottie knot unique is that each bride is asked to take a picture with it and attach a postcard from her destination with words of encouragement or advice for the next bride.

Currently, we have 7 knottie knots traveling to weddings around the world. If you would like to join in on the excitement please feel free to e-mail Shelli at [email protected] with the following information:

knottie name, email address, full name, mailing address, wedding date, departure date, return date and phone number

Please note that all DW Knotties are welcomed to sign up to particpate in the KK Exchange, however before the KK is passed on, it will only be passed on to those who are active posters!!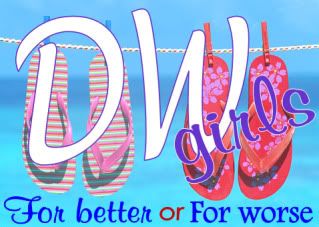 Amazing NEW Blog
::
Bio
::
Current KK List
Created by MyFitnessPal - Free Calorie Counter