California-Central
Reviews (PIP)
I recently had my wedding in Pismo Beach and it was AMAZING. I figured that even though this board isn't very active, I would put up a few vendor reviews in the chance that they could be helpful for someone!
Photography:
Ballesteros Photography - Dan is based out of Morro Bay and for the price did an incredible job. He was really easy to get a hold of and very willing to accommodate me and all my terrible questions. lol He was so much fun to work with and scouted out all of our shooting locations prior to the wedding so he had some great ideas. I highly recommend him. 5 out of 5!
www.ballesterosphotography.com
Reception Venue:
Giuseppe's Cucina Italiana (Pismo Beach) - My wedding was actually the third that I've planned there so I guess you could say I'm a fan. We had my mom's there a few years ago, my best friends' the next and mine this June. Jamie is incredibly helpful and a super nice guy in general. The venue only holds about 100 people but it was nice for us because we were able to keep our guest list down! The pricing is the best I've seen. If you hit the food budget (3 course, seated dinner) then you don't have to pay any kind of rental fees. Their food is amazing as well as their service. They were another definite recommendation! 5 out of 5!
http://www.giuseppesrestaurant.com/
Rentals:
Taylor Rentals (San Luis Obispo) - was going to rent an arch from them but, honestly, it was cheaper to buy one. To rent it from them it was going to be about $60 and I was able to buy one for $30 at Michael's. I did rent 85 chairs from them however. They were quick to reply a large majority of the time. And they were able to deliver and pick up the chairs from the ceremony site which was awesome. The pick up was perfectly on time (which is what I was worried about). I think the only thing I was disappointed with was the huge gap of time before the ceremony for delivery. They gave us a time frame of 10-2 so I had to have someone close by the venue the entire time. Overall though they were great. 4 out of 5.
Ceremony Venue:
Dinosaur Caves Park Amphitheater (Pismo Beach) - This is a public park so I was a little worried about our choice. But, it was cheap and right on the cliffs overlooking the ocean so we did it. It turned out fantastic. There were no screaming kids (although there was a quick scare with a mariachi band) and the set up was beautiful. If you get a Pismo Beach resident to rent it you get a lower price and they waived the insurance fee (which they give back in the end anyway). For our budget wedding it was the perfect venue.
http://www.pismobeach.org/index.aspx?nid=288
Flowers:
Eufloria Flowers (Nipomo) - First off I should say this is not a normal florist. We did all of our centerpieces, bouquets, etc... So we just needed to buy the flowers (they sell roses) and filler. We got 12 dozen roses along with the filler for $125. It was a great option for us and our centerpieces turned out fantastic. Who needs to pay a real florist thousands of dollars!
http://www.eufloriaflowers.com/
Cake:
Madonna Inn (San Luis Obispo) - Instead of a traditional horribly expensive wedding cake we opted to do a Madonne 8" round cake in Pink Champagne and a full sheet cake in Black Forest and Raspberry Delight. Not only did it taste amazing, but they decorated it beautifully for us! You can spend a few extra bucks and they'll decorate it however you want rather than using the traditional Madonna decorations. They weren't very easy to communicate with over the phone/online but if you go in there things work out perfectly!
http://www.madonnainn.com/bakery.php
So hopefully this helps someone! Message me if you have any questions!
*~Formerly DFerrari17~*
1380 board posts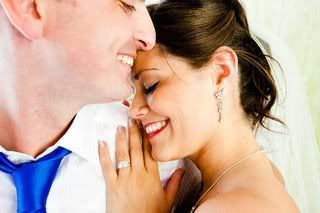 I don't want the whole world.
The sun and moon and all their light.
I just want to be the only girl, you love all your life.
This discussion has been closed.
Choose Another Board
Search Boards