I wasn't planning on making a flip flop basket, but I was at the Old Navy in Kenwood and they had a TON of flip flops on clearance for $.88 a pair. They had a lot of different colors and sizes left too, so if you're wanting to make a flip flop basket for your wedding, I would definitely go to that Old Navy this weekend. I had gone to the one in Rookwood, but since they've been remodeling, they didn't have much selection.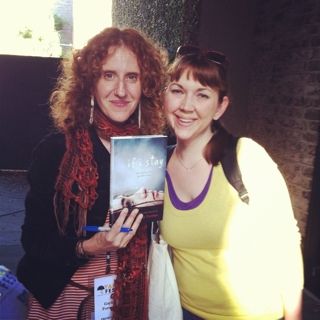 My new bff Gayle Forman!

?You can have your wishes, your plans, but at the end of the day, it's out of your control" - Gayle Forman


Married Bio


??????