I knew that I wanted to do b-pics for FI, but I was really hesitant about actually going through with is. I'm pretty modest, and was nervous that I would end up looking really silly, but I decided to suck it up and do them. I shot them with Kami from White Lotus Studios (
http://www.whitelotustudios.com/front.html),
who had been recommended through friends of mine, and I felt comfortable with her from the beginning. She was so professional, and really made me feel at ease and came up with some really great ideas for poses. I really love the way they came out and I would highly recommend her to anyone else.
Here are a few of my favorites: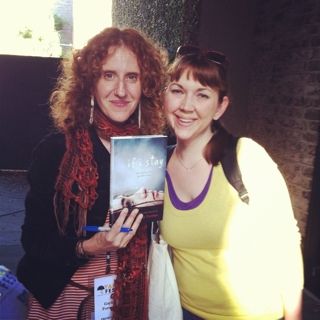 My new bff Gayle Forman!

?You can have your wishes, your plans, but at the end of the day, it's out of your control" - Gayle Forman


Married Bio


??????