I was at the Christmas Tree Shop in Florence this morning and saw that they have some paper lanters for under $1.....the only problem is that they don't have a lot of colors to pick from. I saw lots of navy blue and baby blue and some light pink and just a few green (sizes are 14" and 16"). The light with cord for those were $2 each also.

I hope someone can take advantage of this!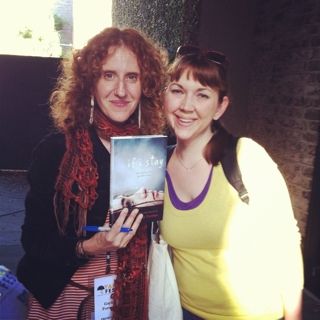 My new bff Gayle Forman!

?You can have your wishes, your plans, but at the end of the day, it's out of your control" - Gayle Forman


Married Bio


??????