Are yu kidding me?!?

So I log on to my work email because I have to find an email someone sent to me. I see work related emails from co-workers that went out TODAY.

So you offer overtime to the other workers AGAIN and not me?!?

This happened TWICE in the past week.

Are you kidding me?!?

I HAVE A DAUGHTER AND A WEDDING TO PAY FOR...these other peole have NO kids, NO obligations like I do...and you wanna offer it to them...UGH! You have 2 kids under the age of 2...you should KNOW how it is...

OFFER it to me and let me take it if I want to.

This is the last week of overtime...you tell EVERYONE except me...what the h*** is up with that?!?

UGH!!!

I am so pissed!!

Crazy thing is, I have been at home ALL day and would have had no issue going in...

Whatever...I am sick of this nonsense...but it just irritates the mess out of me...I cannot tell you how long this has been going on...




AAW June 2011 Siggy Challenge : "Daddy and Me"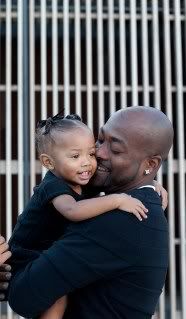 Wedding Planning Blog (Updated 10/18/10)