So after the countless years I have worked retail and see the rediculousness that is black friday I decided this year I would attempt the shopping madness.

The goal was to be out at 3 am for most store openings, however I am not a morning person and that didn't happen, I did however somehow manage to wake up at 6 ish and went out the door and went shopping while FI worked (poor thing) found some decent deals and got about 25% of my list done this year.

Any one else have fun shopping this weekend or was I the only knottie nut?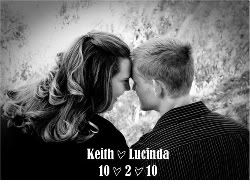 Keith & Lucinda |10.02.10
156
119
37
0