Hey all!
I'm selling 18 blue metal lanterns that I bought for my wedding which was recently called off. They look like this, but in blue, from Pier 1: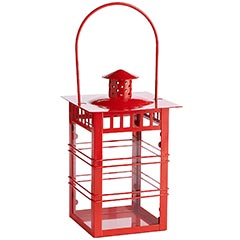 Ex-FI and I spray painted a test lantern silver (not included in the 18 I'm selling) and it looked great, so if blue isn't your thing you can pretty much make them any color. This is what we had in mind for our wedding:
I've also seen them hung from shepherd's hooks and on trees, so they're great almost anywhere!
I'm looking for $180 OBO for all 18. I would prefer local pick-up as the lanterns are partly glass. Either eastern Nebraska (Lincoln/Omaha area) or Central IL is best.