November 2013 Weddings
Hi everyone!
Hi! I just wanted to introduce myself on this board. My fiance and I have only been engaged for about a week and a half, but we have been together for 8 years and 1 month. I am so excited to start the wedding planning journey and am trying to build up an arsenal of information before diving in head first! I can't wait to get to know you guys better!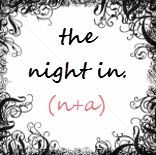 This discussion has been closed.
Choose Another Board
Search Boards