Does anyone have any favorite workout clothes?? I LOVE my Nike Pro Capris, but I still have a tough time with shorts and tops. 
I just ordered a cute top and capris from Ellie. Hoping they will be here this week!!
Here's a pic of what I ordered (ignore the font on it...it's just the only pic I had)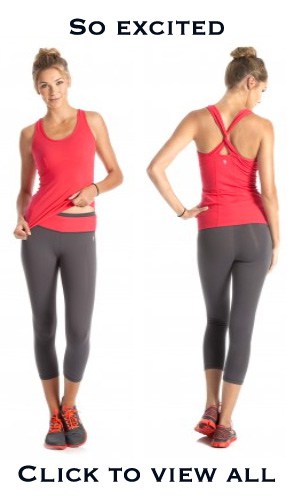 I also am trying some stuff from Onzie. Have ya'll tried either?? I am really hoping Ellie works out because they will ship you a new outfit every month, and clothes are always a good motivator for me.
The hardest thing I think to find is a good sports bra though!! What about ya'll? Any favs? The one I love right now is by Moving Comfort.