soooo

just the good ole engagement photos back and wow... I need to tighten and tone a bit.

so what was all your weight loss helps, hints, secrets?

I am not a fan of some random pill your drink or mystery soup you eat, I am more into good ole diet and exercise. Any words of wisdom?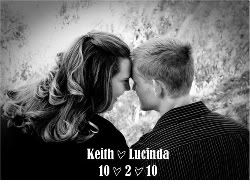 Keith & Lucinda |10.02.10
156
119
37
0