I went to both Bancroft Bridal and Pearl's Bridal to look at dressed. They were both WONDERFUL and put up with my pickiness.
Bancroft- I felt like their selection was pretty small and they didn't have a large selection. I think they had a lot of certain types. But Diane who helped me in and out of the dresses was great! I didn't end up picking out my dress here.

Pearls Bridal in Holyoke- Even though it's downtown it's in a REALLY nice space. I think they're trying to build up that area. I was there for over 2.5 hours and the girls were great!. They could tell I was getting overwhelmed with my mom and grandmother and were really great getting me to focus on what I want. I ended up getting my dress here!
August 2011: E-Pic!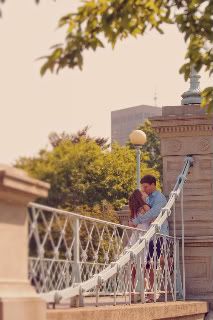 229
Invited to celebrate!
191
Remembered to RSVP!
26
Can't make it
7
Got lost on the way to the mailbox