Alright so it seems like I have been to every bridal shop in the area but not quiet yet. I have two bridesmaids and one of them lives in North Carolina and she was in town this week so she wanted to go dress shopping with me since she probably won't be back in town until the wedding next year. So yesterday we stopped at two places:

~Sublime Couture
I saw them at the bridal show on the 10th at the DC Centre and I decided I would check them out. When I went in I was a little disappointed because they were mainly occasion gowns like prom and events and then they had some 'bridesmaids' dresses but I only saw about 7 wedding dresses. I have been to numerous dress shops and I have never seen a shop like this one before. I picked out about 2 dresses and then they took me to the changing rooms in the back and they probably had another 5-6 dresses back there. The dresses probably started around 800-900$ and went up from there. They do have a lot of dresses that I have never seen and one that I loved but not sure if I want to spend that much money. The ladies in the shop were great and they were very honest and professional. I wanted to try on this other dress as well but I didn't want to have them take it off the manequin. So out of their dresses I tried on three and honestly I loved all three. They were great and I was very suprised that with their low amount of selection that I found so many that I liked. They said they are getting more dresses on a weekly basis and have a large shipment of Pronovious dresses coming in October. It was a nice little boutique. It was fun to go to and you might find something.

Bridal Traditions - 108th and Center
After we got done with that place in like a half hour we decided to hit up another store because I remembered that Bridal Traditions didn't close till 8 on Thursdays as well. We went down there and I walked in and I told my bridesmaid "This is what a bridal store is supposed to look like!" haha. They had a ton of dresses. I walked in and the lady at the counter was very pleasant. She showed us around the shop and explained that they have all the dresses split up by style which I thought was awesome. They also have a 'off the rack' section or clearance section which had a very decent amount of dresses that were a good variety at great prices. They had a section for Maggie Sottero as well. They had a huge selection though and they had you a rolling rack to put your dresses on and you just roll it around with you and pick up all the dresses you want to try on. They then showed me to a room and said if you need any help just let us know and we will be there. I didn't need any help because apparently I am a seasoned pro by now. But they were very friendly and the dressing rooms were HUGE with these cool lights that you can turn on. They have chairs clips and a fan in the room with you as well so everything you need. It was a very nice set up and I loved the way they organized everything. I found several dresses that I liked but none that I 'loved'. When we were done with the room we made sure all the dresses were back on the rack and we left the room. They asked how everything was and offered to write the dresses down for us. We had already done that with the dresses I liked so it wasn't necessary. They were very nice and police and not overbearring and overall I think the experience was great. I would consider getting my dress from them in the future.

So those are my experiences. I have posted my previous dress shop experiences as well so that if anyone is looking at other dress stores I have my experiences below:



_______________________________________________________
This post is from February/March 2011:
My best friend and I just got back from trying on dresses this weekend. We went to 3 in Lincoln and the outlet in Wahoo! We also went to Davids Bridal in Omaha a couple weeks ago.

Davids Bridal -
We did not really like the people at Davids Bridal. It started with the lady in the front being rude and my consultant had 3 other brides. My best friend didn't have any problem with her consultant though. By the time my best friend had tried 7 dresses on, I had 2. I kept waiting and waiting and waiting. And we both had appointments so it wasn't like we were walk ins either. Then when we were leaving my consultant came back and said "It was so nice to meet you and help you today, I hope you come back to see me!" Kind of funny when she knew she wasn't even there.

Bridal Gown Outlet - Lincoln
We absolutely loved this place. It was so fun and they had so many dresses. They were all name brand and not horribly priced. They had a great variety and the the people we were dealing with were really great! They pulled a couple dresses off the maniquene for my best friend and kept reassuring her that they could be ordered in her size since she is a twig. They combined two dressing rooms for us as well which was nice. The rooms were a little small but the people made up for it. They were so helpful and pulled a dress a lot like the one I liked that was gorgeous. Then when we were done they wrote down our top picks on a card for us so that we can come back and order them. It was so great!

Ellyne Bridal - Lincoln
We had an appointment at Ellyne and showed up about 10 minutes early. We ended up going into our room at about 20 minutes after our appointment. They were very busy. The set up was a little weird and all of their dresses were size 8 or 10. So you have to work with that. I am a size 10ish 12ish so it worked well for me. But my best friend is a 2 so we had to clip all of the dresses a lot. We tried on the first set of dresses and were calling the consultant back in to help and she was nowhere to be found. I found a different person and she said she was going to find our consultant but a few minutes later she came back in saying that she couldn't find our consultant, but she would help us. So she helped us and left and that was the last time we saw any consultants. We tried on about 6ish dresses each and just ended up helping each other out because we couldn't find the consultants. We were both horrible at lacing the dresses up so we ended up just holding them. The consultant never came back and never checked on us. At the very end of the appointment as we were leaving she saw us and asked if we wanted any dresses wrote down. We said yes and went back in the room waiting for her and she never showed back up. So we just took a picture of the tag on our phone and left. It was a little frustrating and this was the store I was looking forward to the most.

Alfred Angelo Bridal (formerly J'Maries Bridal by Alfred Angelo) - Lincoln
We actually ended up just doing a walk in to this store because we were done with Ellynes Bridal so early. We ended up calling them to make sure they were open and showed up 2 minutes later as it was on our way back to the hotel. We walked in and they were so wonderful. They were so helpful. We were also so excited because they had all of the Disney Dresses in! We went into a dressing room with like 8 dresses each and absolutely had a great time. We tried on a lot of the disney dresses and loved our consultant. She was constantly there and helpful and knocking to make sure we were okay and kept on lacing us up. We absolutely loved this place and the Alfred Angelo gowns. I would completely reccomend this place!

Nebraska Bridal Outlet - Wahoo NE
We went to Nebraska Bridal Outlet hoping for some good deals. We walked in and were extremely welcomed. They explained everything to us from the start from the off the rack sales racks to the rest of the doors and the difference between orderable dresses and take homes. They also had a TON of the old Disney Dresses from the old designer. I think it was Kirstie Kelly. Each time we tried on dresses they would come to the back of the store and help us get in the dress and lace it up as well as giving us accessories that would go with the dress. They were absolutely great to work with and it was great that all of the dresses were $349 or under. My best friend actually ended up picking out a dress here and purchasing it. It was $269 plus a $25 delivery fee and taxes. It was a great deal and by far the cheapest dress and it was ordered from the designer.

Overall I had a great time and it was a fun filled weekend but I wanted to give some reviews of the shops we went to and maybe help some other brides.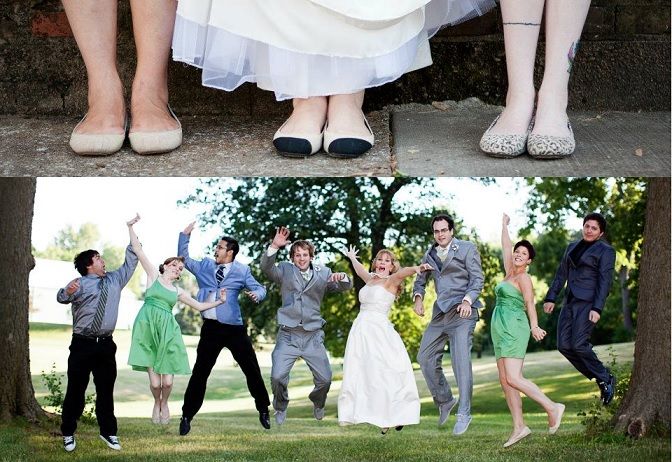 06.09.2012