Ladies, our wedding was wonderful, everything we could have asked for and more. Was it perfect? No, but darn close! We just got back in town from our honeymoon on Tuesday.
Here is a photo of us walking back up the aisle after our ceremony:
And one from our honeymoon in Italy, which was FABULOUS!!!
Congratulations to all of the August Brides!
Married my love 8-25-12 TTC #1 since September 2012. BFP 2-2-13.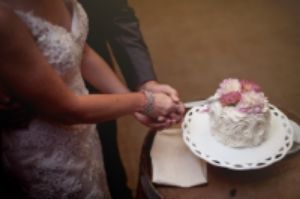 My BFP Chart