Florida-South Florida
HUGE CHECK!! WE BOUGHT OUR WEDDING BANDS!!!!!!!!
Martica14


member
Hey girls!! I'm super excited - this past Saturday FI and I went to pick up my engagement ring at Jared from the 6 month cleaning and while we were waiting, we started looking around for wedding bands.... we initially, just wanted to try on different sizes and widths but we actually found perfect rings. He loved his (the style, design, color, and fit) and I loved how comfortable mine felt and it was the perfect pair for my engagement ring!! wooo hooo!!!!! Just wanted to share pics below:
My engagement ring:
My wedding band:
FI's wedding band: (his is in a medium dark silver - looks amazing)
Martica and David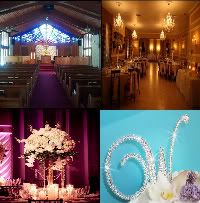 Website:
http://davidandmartica.weebly.com
This discussion has been closed.
Choose Another Board
Search Boards