I was at the Christmas Tree Shop yesterday and they have artifical starfish, scallop shells, and sand dollars that look real, but they are made of acrylic. I picked up some of the large starfish yesterday, they are over six inches across and I purchased them in a package of 6 for $4.99. I am so impressed with the quality that I will be purchasing the smaller starfish for my escort cards (6 for $1.99, 3 inches across). 
The sticker comes off
I just wanted to share, because artificial shells and starfish have the same look as the real thing, without the fishy smell or dead animals around reception tables.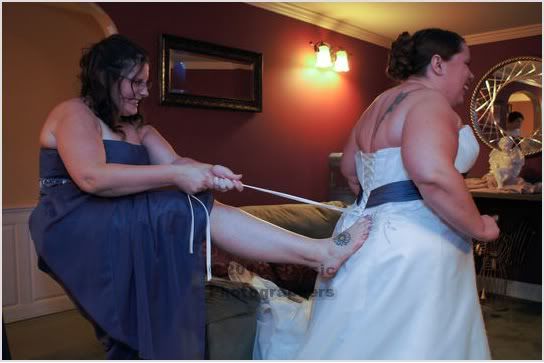 The truth behind a well laced dress