My fiance requested something kinda sexy, badonkadonk if you will. So naturally I had a mermaid dress in mind. I almost bought this (it's a size too small here):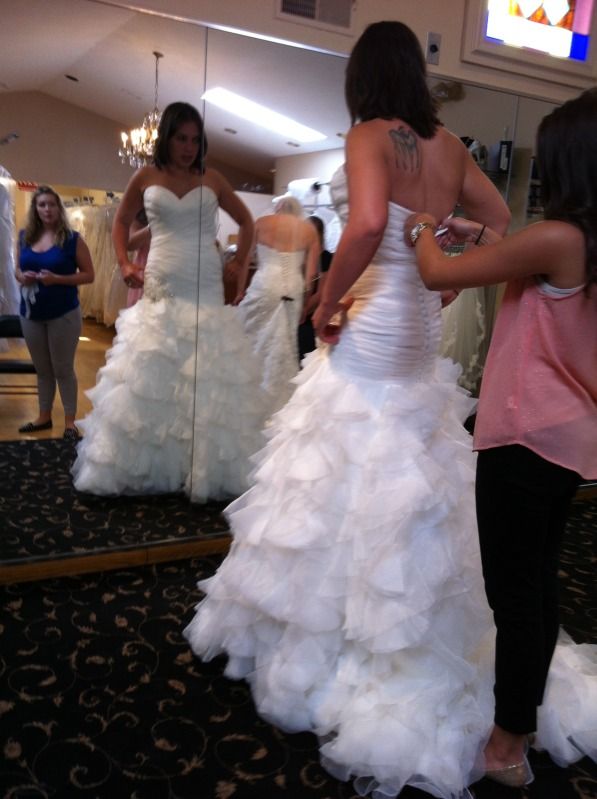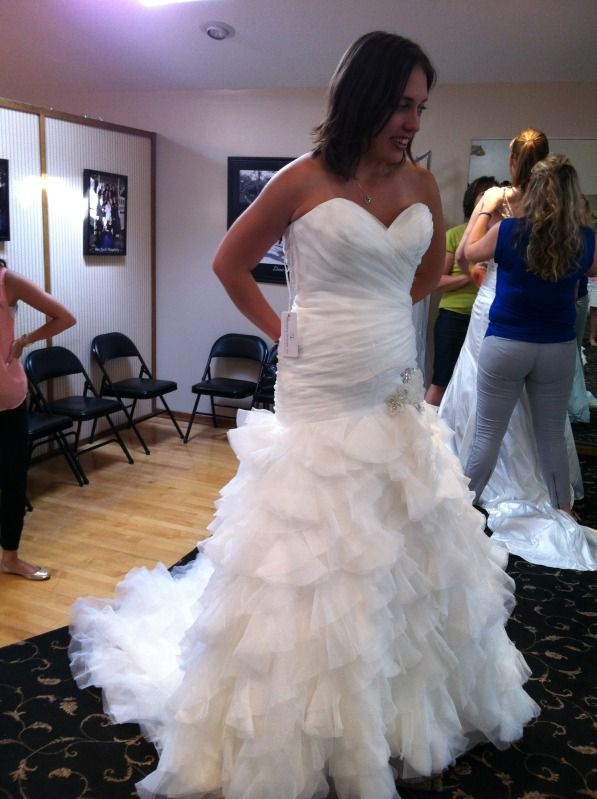 We might take out a layer of crinoline to tone it down a little, but overall I loved it. The bodice was flattering and the dress is modern and a little weird.
I thought it wouldn't hurt to keep shopping though, so I did. Kinda wish I didn't. Because I found this dress, which is pretty: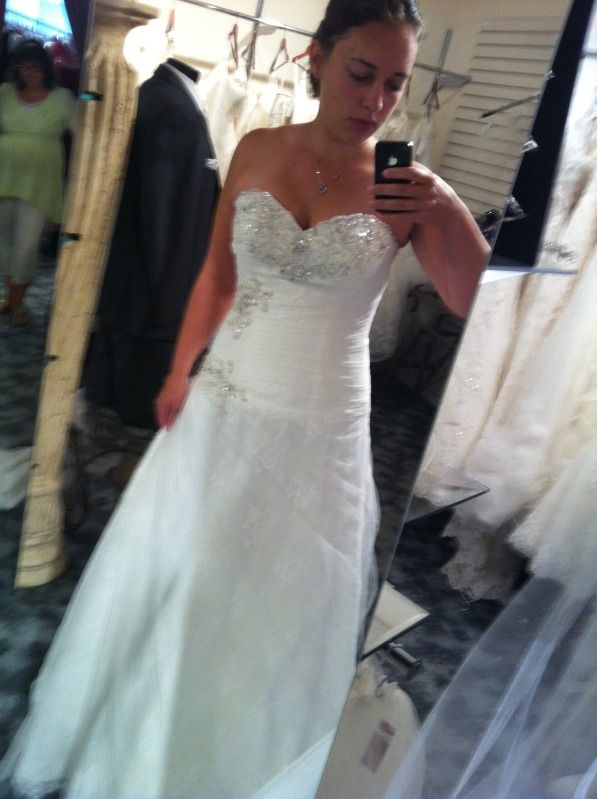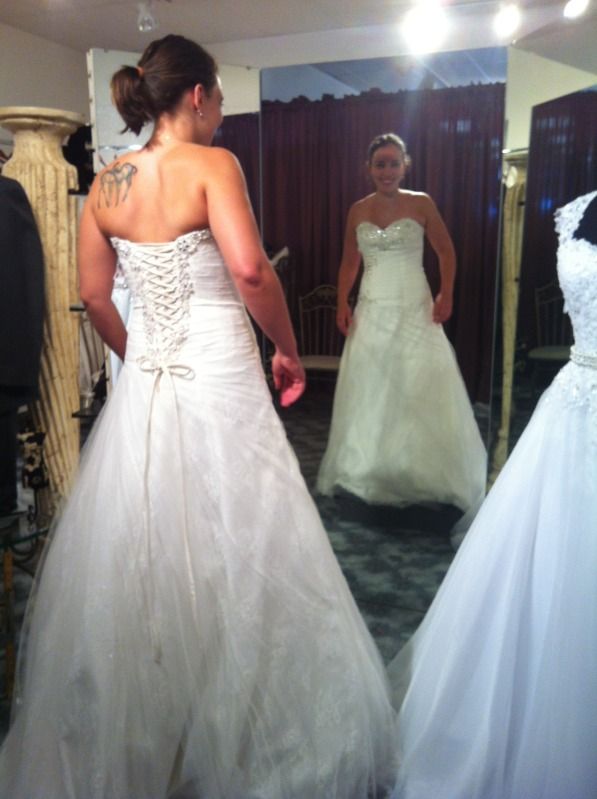 Dress 1 is more what I had in mind: modern, different, badonkadonk without being ridiculous. 
Dress 2 is pretty but also I feel very "normal". And not badonkadonk. But I texted pics to friends (most live on the other side of the country) and most seem to like #2. #2 is also quite a bit lighter. I sweated a lot in 1. And it's cheaper. Not way cheaper, but enough so that dress #1 is a bit more than I had for my budget and #2 is a little under. 
It's so hard to compare! They're like apples and oranges. I wish I could ask my fiance for his input but he wants to be totally surprised. 
My heart is leaning toward #1 but I worry a little bit about it being over the top and cha-cha dress like. But then #2 is very much on the safe side, but does look really good on. 
BTW the wedding will be in Oregon in June on a golf course, with the reception in the old hotel right next to it, and we will be very close to the beach so we will most likely take pics on the beach too. 
HELP! Am I totally crazy for leaning toward #1?