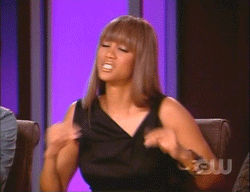 What's going on this weekend?
We have the usual, plus that hike I think I mentioned yesterday. Plus I am behind on laundry, so I'll be working on that. Plus the playroom needs some love--or at least someone to pick up the sequins and beads DS got his hands on and promptly scattered all over the floor. That'll teach me to leave for 45 seconds to pee.
My boss is unexpectedly out of the office. (He says it's a college visit with his daughter, but he didn't email us about it until last night, which is weird. Don't know, don't care!) I mean, it's not like I can set up a tequila bar in my office or anything, but it gives Friday that little something extra, y'know?
Happy Friday!