Oh man finally time for the projects. I bought the illusion tulle material for my veil. I definitely want it to hit past floor length. I love the sonnet veil on BHLDN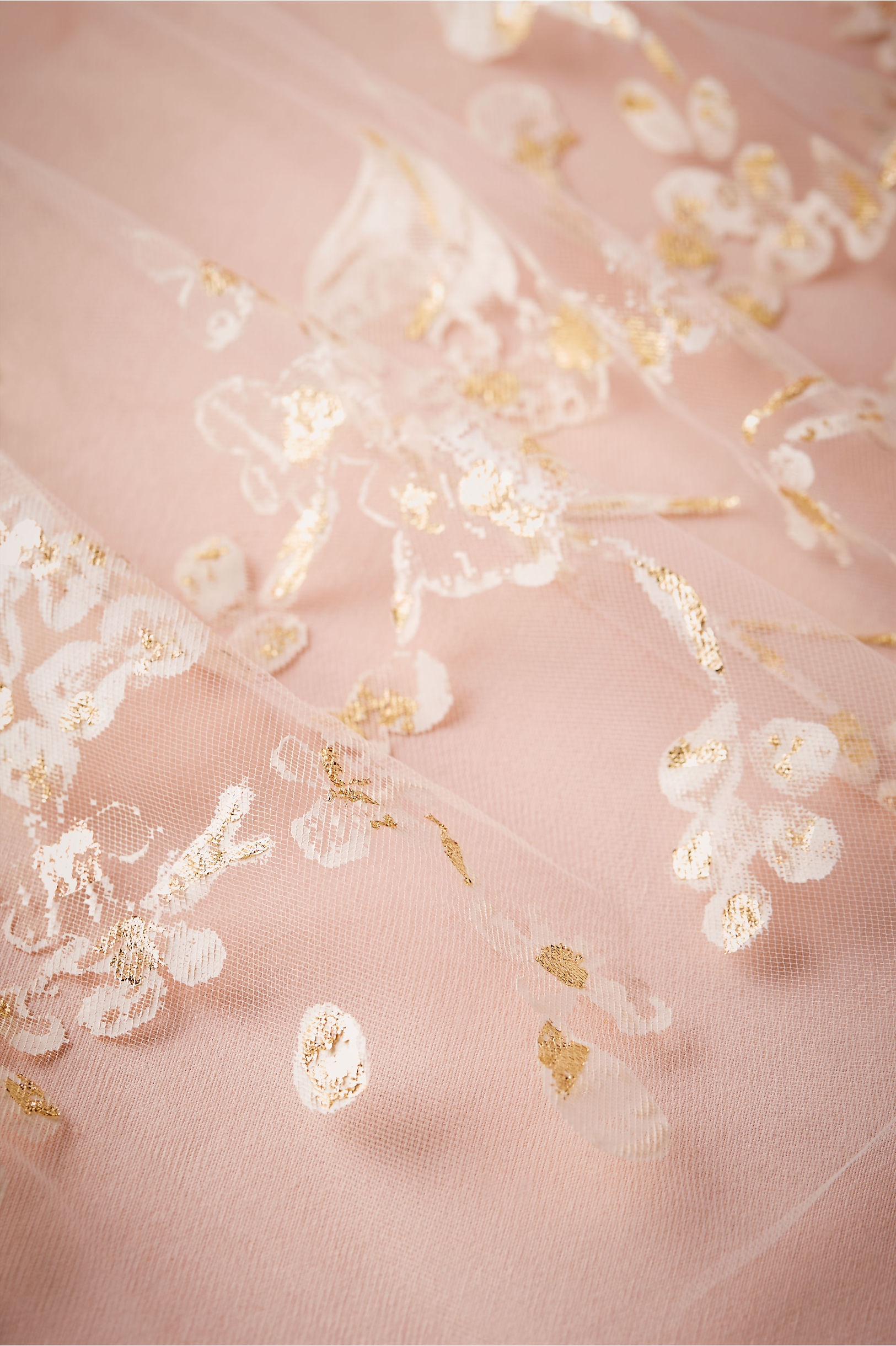 I'm already an artist and I know how to use gold leaf so I think I can replicate the concept (but still make it unique) because I can notttt afford a $625 veil (damn). I've been incorporating subtle painterly things into the wedding (watercolored our ceremony site onto direction cards, will watercolor programs, etc), so this sort of veil might bring something kinda personal but not make it into some weird theme and overdo it. I'm just pretty terrible at matching accessories together so I want to ask strangers of course, I know friends would just say it's a good idea when it's not lol.
This is my dress which is a little more gold in person, I didn't use the official sottero&midgely photo because it's misleading, so I found some random lady: 
Would these these two work well together? Or should I go with a simple drop veil with nothing on it? I'm also wearing a small leaf crown with minimal jewelry.
All opinions welcome before I get to painting! Thanks
and if anyone has some tulle advice and knowledge drop them here too!