Hi all! Just in case you are looking at St. Lucia, beware, American Airlines has just changed their schedule to St. Lucia! We're going November 12 and have booked everything, flight and resort (we're staying at Sandals). Well, I got an e-mail on Sunday saying they changed our flight. I looked, thinking it was just a flight number or something, but no, our flight to go from Miami to St. Lucia has been CANCELED!!!!! I've called and talked to someone and someone was supposed to call me back this afternoon and I still haven't heard from anyone. Great!
So, look very closely at flights if you're looking there. It looks like they might just not be flying on Monday and Tuesday. 
November Board Siggy - The Venue!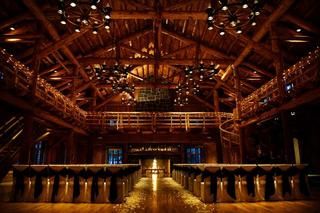 The Great Hall at Sunriver Resort, Sunriver, Oregon
243 Invited
172 Can't wait
71 Are missing out