Retro and Vintage Weddings
XP- new diy blog
hey vintage knotties!
i got married about 5 months ago (wow!) and we were DIY'ing all over the place. i posted here and the diy board, got some ideas and shared some ideas. i'm starting up a blog with both items from the wedding and some of the current crafty stuff i'm working on. might provide a bit of inspiration for DIY brides out there!
check it out if that sounds like your thing.
http://craftyclementine.blogspot.com/
married :: april 22, 2010 :: sodo park, seattle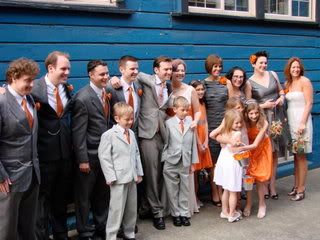 http://www.etsy.com/shop/craftyclementines
Choose Another Board
Search Boards