Florida-South Florida
Yummy option - The Sweetest Deal
Martica14


member
Hey girls!!!! Just wanted to share that a friend of mine is starting of her business. She makes different types of sweets and desserts at a very low price and all from scratch!! She has been doing this for years because she loves to bake. She will be making some bridal cake pops for my wedding favors and I am absolutely sure that I will love them because everything she makes is so good! So just wanted to share if you have an upcoming bridal shower or any other event.....
https://www.facebook.com/pages/The-Sweetest-Deal/160308020724070
Martica and David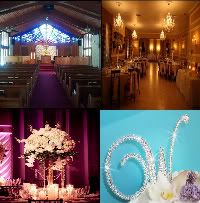 Website:
http://davidandmartica.weebly.com
This discussion has been closed.
Choose Another Board
Search Boards