So, I flipped back about 4 pages, but, as I didn't see anything that 'matched', let's see it!
We've got a "Dresses that didn't make the cut" thread, what about a "Here's the dress!" thread?
Doesn't have to be you in it, but..because my favorite part of this entire process was looking at dresses, let's see them!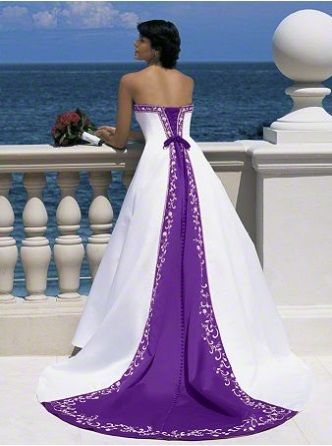 This is mine. Alfred Angelo's 1516 from the Dream in Color collection in Viola.
I am in love with this dress. And I am SO sad I'll only get to wear it once.
If I plan a vow renewal ceremony, can I wear it again then?
Anyway, come on ladies! Give my heart a happy thrill this Friday afternoon! Let me "OOHHHH!!!" and "AHHHHH!!!!!!!" over all of your beautiful gowns PLEASE!!