I'm doing silk flowers to help save on price. I found really nice pre-made silk bouquets online that look like this: 
I ordered one to try it out, and was very pleased with the quality. They should be perfect for me and the BMs. Added a few extra flowers I got from Hobby Lobby to get this as a finished product: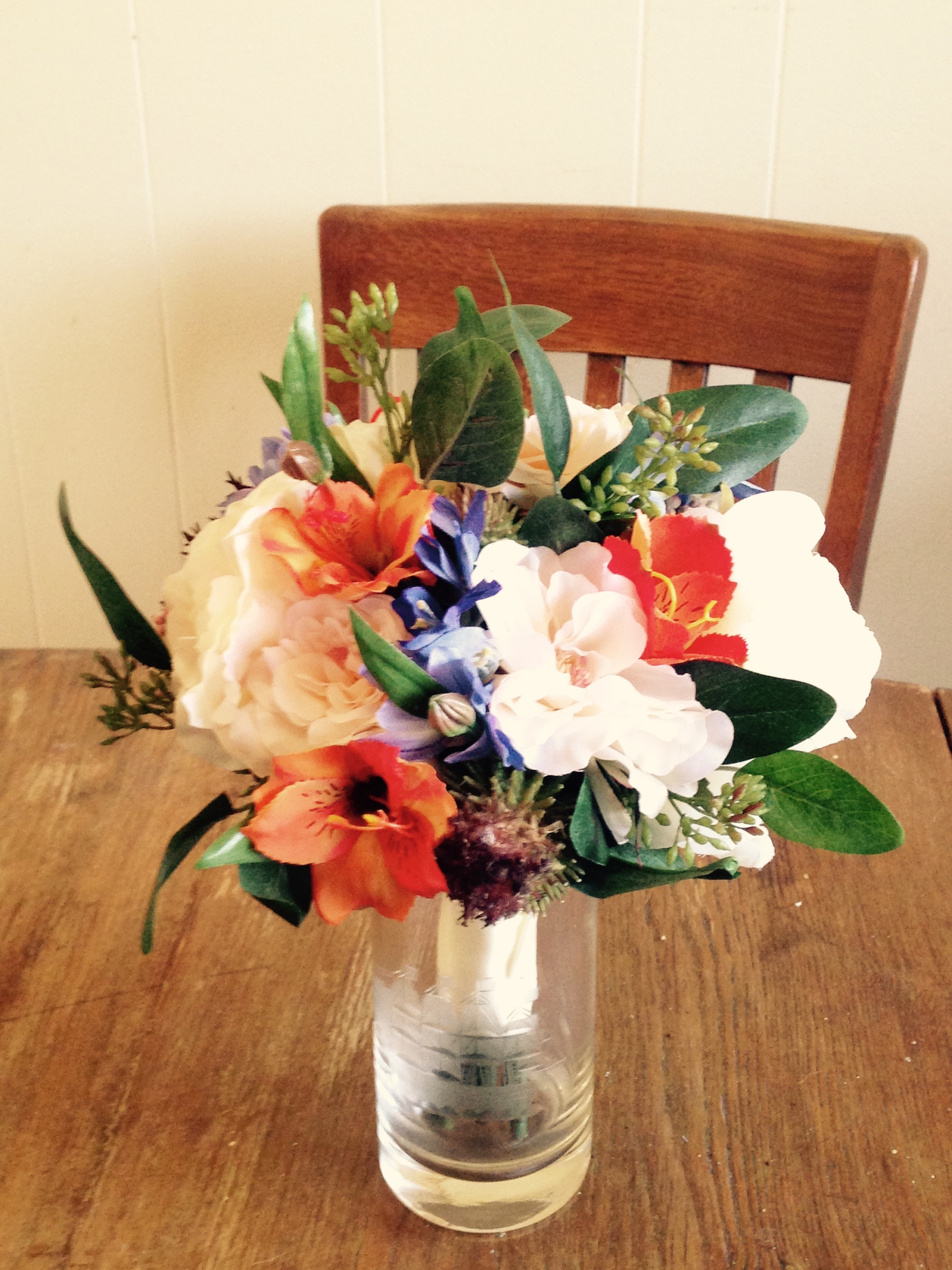 Was waiting to buy the rest of the bouquets and do them in stages to help save on money -- each one was about $20, which was still a good deal in my mind, but easier to do two at a time or so. BUT, just saw a closeout sale on them, and snagged the remainders for $12 each. And remembered to get one extra so I can use it for a bouquet toss. DIY as a money-saver win.