Morning! How was your weekend?
Friday, H and I were lazy. It was pouring and so we ordered in and rented 'This is 40' which was cute (but long). 
Saturday, we went to my brother and SIL's in Philly to meet my new nephew! He's 5 weeks old now and too cute for words. I love him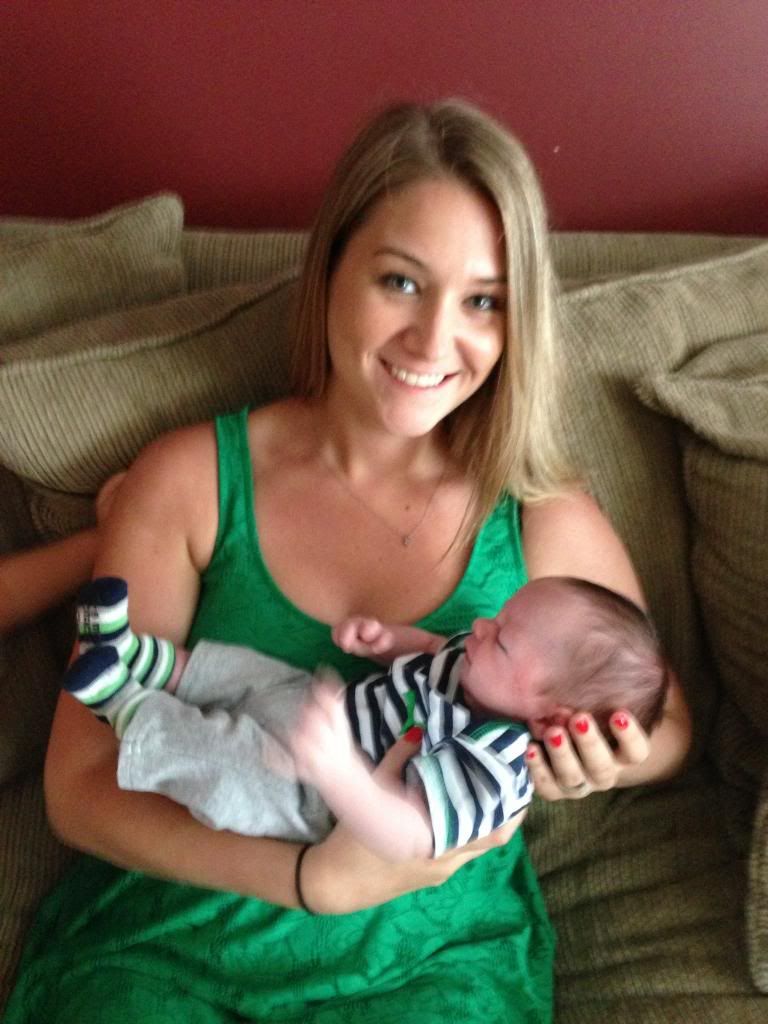 After that, we drove to DE for my cousin's engagement party which was so much fun. I love spending time with that side of my family (my dad's side, when he isn't there of course). There was a ton of alcohol and I was definitely drunk. H and I got home at 1am. 
Yesterday, I got to see Bri!!! We laid on the beach for a while and then walked over to the seafood festival which was delish. Last night, H and I went out for a nice dinner to "celebrate" our 6 years together. Time has FLOWN! 
Such a great weekend!