What's up? Yesterday was my day off and I worked my ass off to clean the house. DH wanted to host a party for the fight this weekend and I told him if he could get people who wanted to pay a cover, we could.
So yesterday was my only time to clean with no one home.
So as I've said before, my job is primarily responding to e-mails sent to my company. We also send out e-mails for other departments whom speak with clients on the phone and then they want follow-up OR they can't get a hold of someone and need us to send an e-mail asking them to call/send information.
I got a mess of a request to contact a client the other day. I should have clarified, but I didn't and said person who sent it has been around almost as long as I have. So I pieced together an email and sent it out. The person came back with a follow-up question. I sent it back to the originator of the request.
He asks me to call him. So I do and I explain that you're supposed to have complete and clear information for us to send (durr) and if the person comes back, I'm sending it back to you to handle. HE tried to tell me that when HE sends requests and we pick it up, we should clarify with him first.
Me: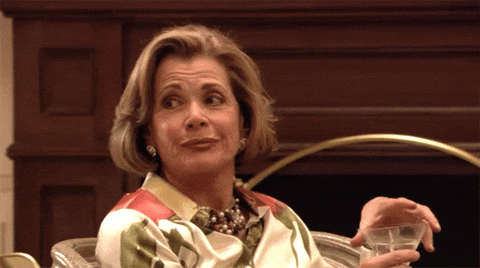 Other than that, SSDD