My FH and I set up a traditional wedding registry at a store where people can purchase gifts for us if they wish (plates, towels, homegoods etc.). 
However, a few of my girlfriends have registered for a Honeymoon Registry. I looked on honeyfund.com and had a lot of fun putting together ideas of things that we could do, along with the prices.  It seemed like a really fun idea, people could buy you a sunset cruise or a dinner out at a nearby restaurant when you are away.  It actually got me very excited about our Honeymoon! 
After I put this website together, my mom took one look and was horrified to see what I had done.  I asked my aunt (her sister) and they both recommended that we took it down, "It makes you sound poor!" 
I did not realize this was considered such poor etiquette. Could this be this a generational thing? Or is it really just distasteful to have a link to this under our registries from our wedding website?  
Of course I would never include something like this in our invitations... Currently I have removed the link from our wedding website as I do not want to wind up on Mrs. Manners' s*** list!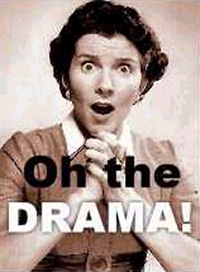 Signed,
Rude Girl